MICHAEL SWANSON + CHERI REESE, OWNERS
Michael and Cheri returned home after 25 years and built Far North Spirits in 2013 on the family's 100-year-old farm. Michael is a fourth generation Minnesota farmer and the first in his family to marry farming with distilling.
They envisioned a portfolio of spirits focused on provenance: heritage and non-GMO grains, rich Red River Valley soil, pristine Lake Agassiz aquifer water, expertly-made Minnesota barrels, and their own Scandinavian heritage. They steadfastly believe in making the best spirits they possibly can.
Michael oversees all aspects of production from the seeds that are planted in the fields to the spirits that are put in the bottle. Cheri heads up sales, promotion and marketing.
Michael's background includes research, technical service, sales and marketing in Denver and St. Paul. He holds an MBA from the University of St. Thomas and a BS in biology/chemistry from Concordia College, Moorhead. Cheri spent 20 years in public relations in Minneapolist-St.Paul prior to starting Far North Spirits. She holds a BA in English from Minnesota State University, Moorhead. 
They spend every spare minute with their brood of critters –Weston, Millie, Ryely, Boo and Eeep.
FAVORITE COCKTAIL
MICHAEL: Sazerac  CHERI: Negroni
DEAN LIPINKSI, ASSISTANT DISTILLER
Dean is doing great things in production, distilling and behind the bar at Far North Spirits. A Hallock native who has a multitude of hobbies, he's been with Far North since May 2019. He enjoys camping, hunting, and fishing. He's a lover of games of all sorts, including card, board and video games. He's also a huge Minnesota Vikings fan and loves to play a round of Frisbee golf.


FAVORITE COCKTAIL: Big Ginger
JOHN BEDELL, NATIONAL SALES DIRECTOR
John oversees our national sales strategy, working with distributor partners and opening new markets. He grew up in the city that's so nice they named it twice: New York, New York. It's there that he first met Cheri and Mike, while working as the Craft Spirits Manager at T Edward Wines, Far North's NYC distributor. He is passionate about connecting drinkers to what goes into their glass and is ecstatic to share the story of Hallock and the Swanson farm far and wide.
He and his wife Helen are now living in California with their young daughter Rowan – the current soundtrack to their life is anything from Elmo's song catalogue.
FAVORITE COCKTAIL: ÅLANDER AFTER DARK
JOAN OSOWSKI
Joan manages Far North's cocktail room. She grew up in Hallock and returned to the area after graduating from college with a degree in Hospitality Management. She enjoys cooking, quilting and traveling, and visiting her grown kids Justin, Kaylee and Natalie.
She and her husband Terry live and farm west of Hallock with their dog Misty. She loves being part of a small town where everyone is friendly and cares about what happens in the community.
FAVORITE COCKTAIL: Naomi Younggren Redux
GERALD + SHIRLEY CARLSON
Gerald and Shirley mix things up behind the bar at Far North on Saturdays. They share a storyline with Mike and Cheri in that they returned to Kennedy, where Shirley grew up, after careers in Minneapolis.
Gerald grew up in Big Falls, MN, a timber logging community. He holds a doctorate in psychology and was department head at Fairview Hospital's mental health department for many years.
Shirley spent most of her career as director of administration for the YMCA of the USA. They are enthusiastic about food, wine, cocktails and travel. And, they agree that early retirement and the move back to Kittson County in 2009 has been their best decision ever.  
FAVORITE COCKTAIL
GERALD: Sazerac SHIRLEY: Basil Smash
KALLI PETERSON
Kalli works in our cocktail room Saturday nights and is undeniably the most joyful barback you will ever meet. Her laugh and smile are contagious. She's a born and raised Hallock local and prides herself on being very community-minded. She loves great conversation and travel. In addition to working in the cocktail room, she is an elementary school teacher at Kittson Central. 
FAVORITE COCKTAIL: Show Pony, though there is a special place in her heart for our Mules.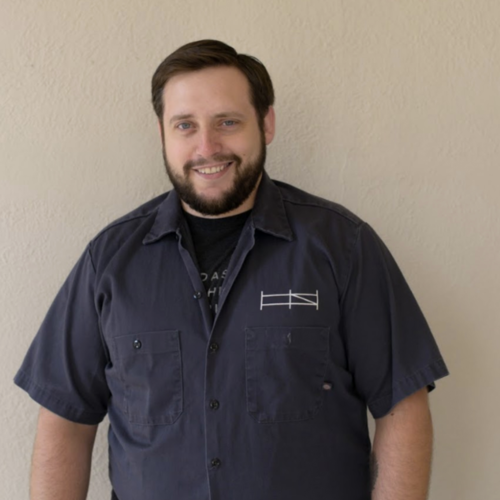 AARON ALBEE
Aaron is Far North's brand ambassador in Minneapolis-St. Paul. He interned with Far North in 2014 and brings his knowledge of production and distilling with him to every metro-area tasting.
He is passionate about craft spirits and experimenting with cocktails, often enlisting wife Meghan and friends to distinguish subtle flavor differences among his original cocktail creations. The furry trio of Dexter (black lab mix), T'Challa and Stasi (cats) keeps things humming on the home front.
You can find him on weekends pouring Far North Spirits and spinning a tale or two.
FAVORITE COCKTAIL: The Last Word